Stainless Steel Grater Lid Mason Jar Lid
Product Detail
Product Tags
Stainless Steel Grater Lid Mason Jar Lid
Material:The grater lid is made of stainless steel,which prevents from leaving scratches and going rust.Your jars would become kitchen cutters with the grating lid.
Easy to use and dishwasher: The grater lid is lightweight and use simple. It can be fitted securely over the top the jar to allow the food to grate straight into a container. Just put in a dishwasher for quick cleaning after using.
Peeler And grinder :The Cheese grater is thick and thin for hard and soft cheese, butter, chocolate, bread, lemon, oranges, various fruits, onions, carrots, potatoes, various vegetables, ginger, garlic and soap. All your daily grinding needs.
Prefect fits:The grater lid is specially for regular mouth mason jars.One simple grater lid will completely improve the taste and texture of what you prepare.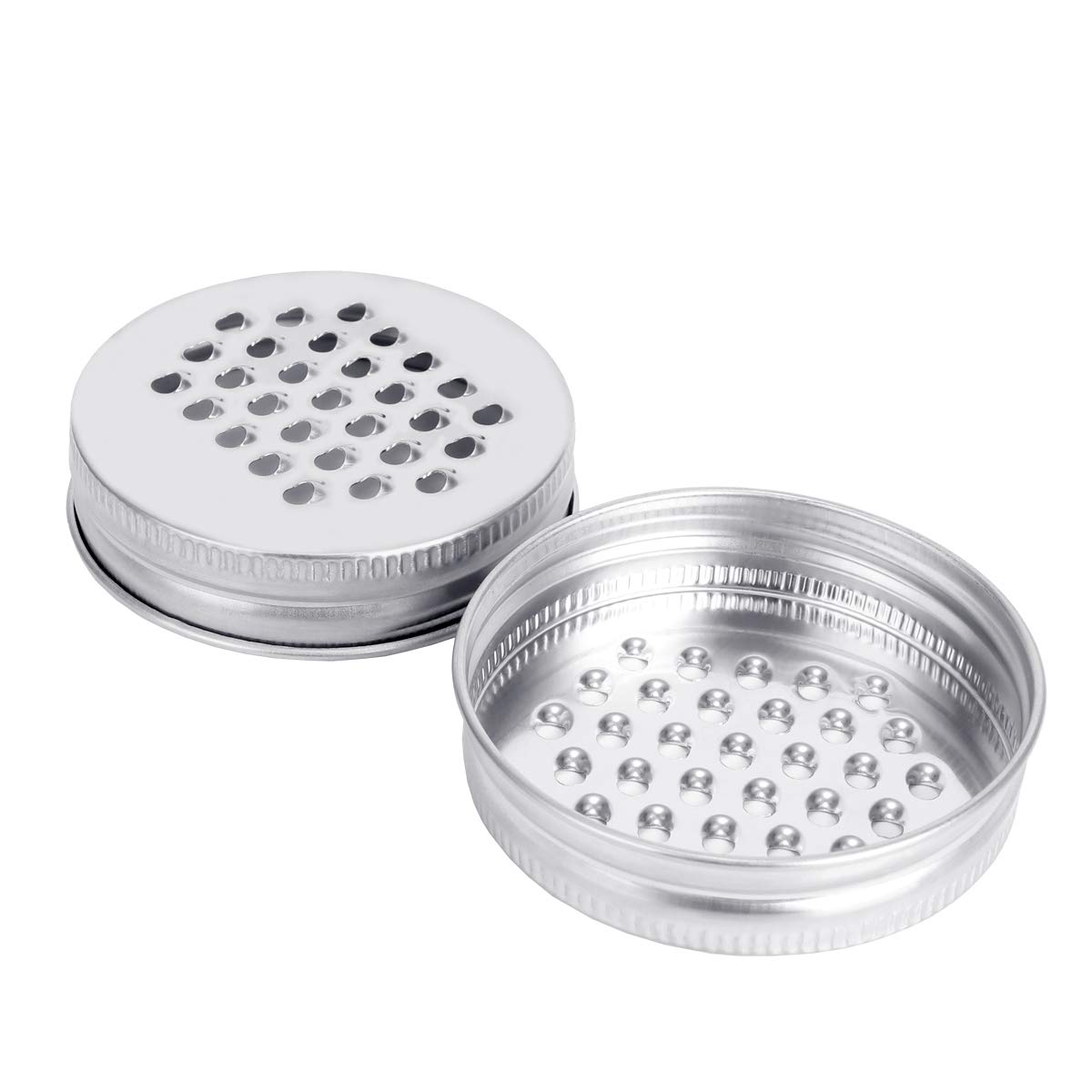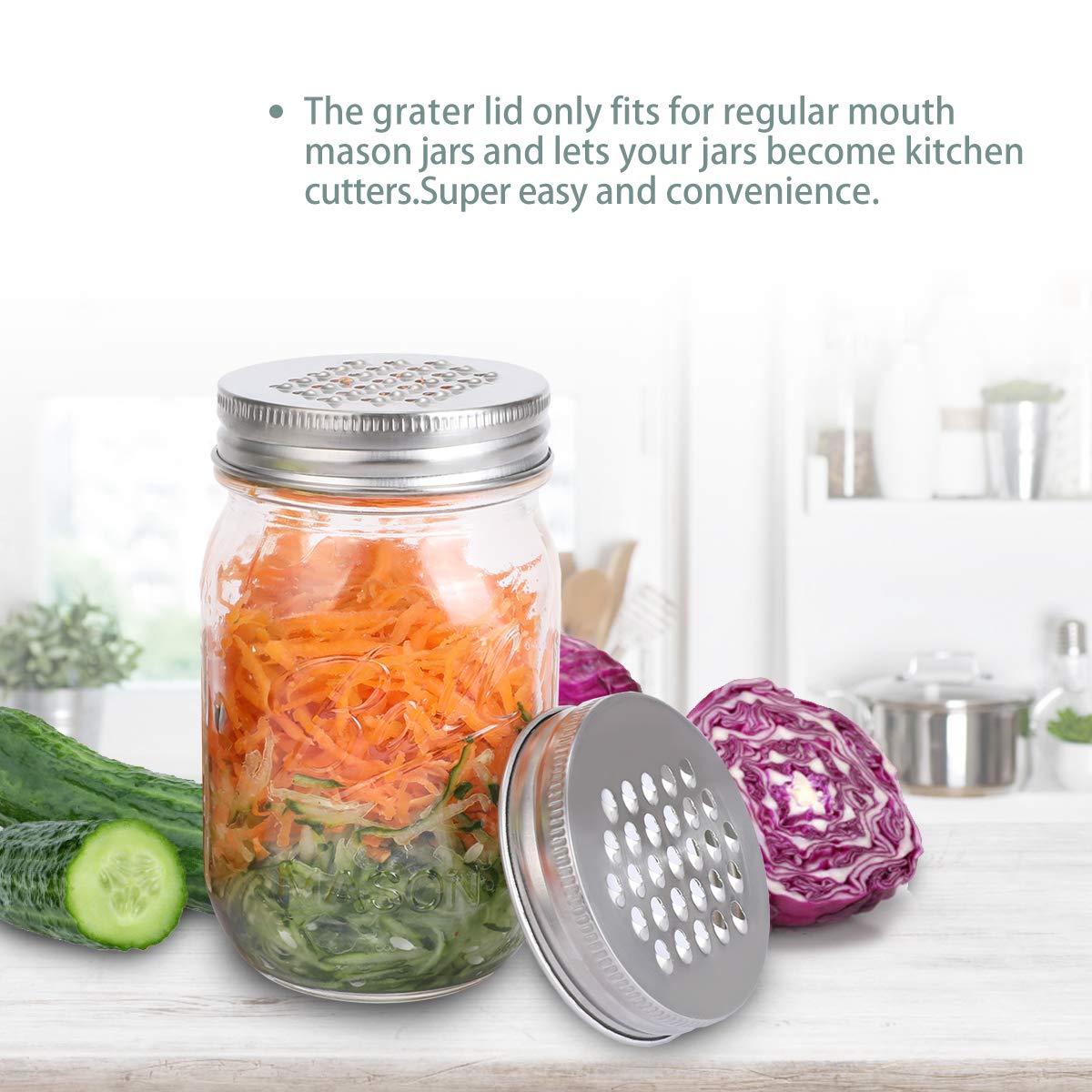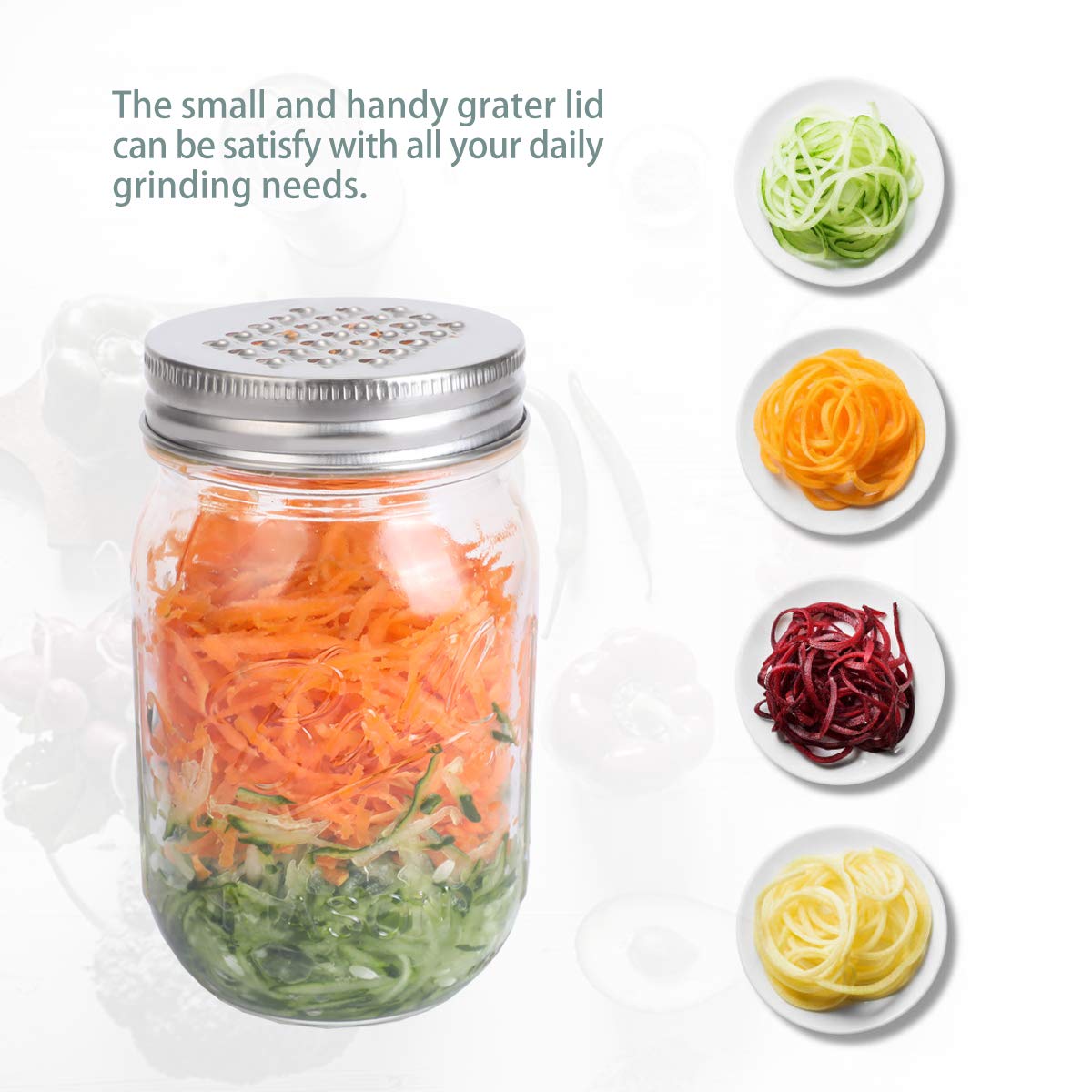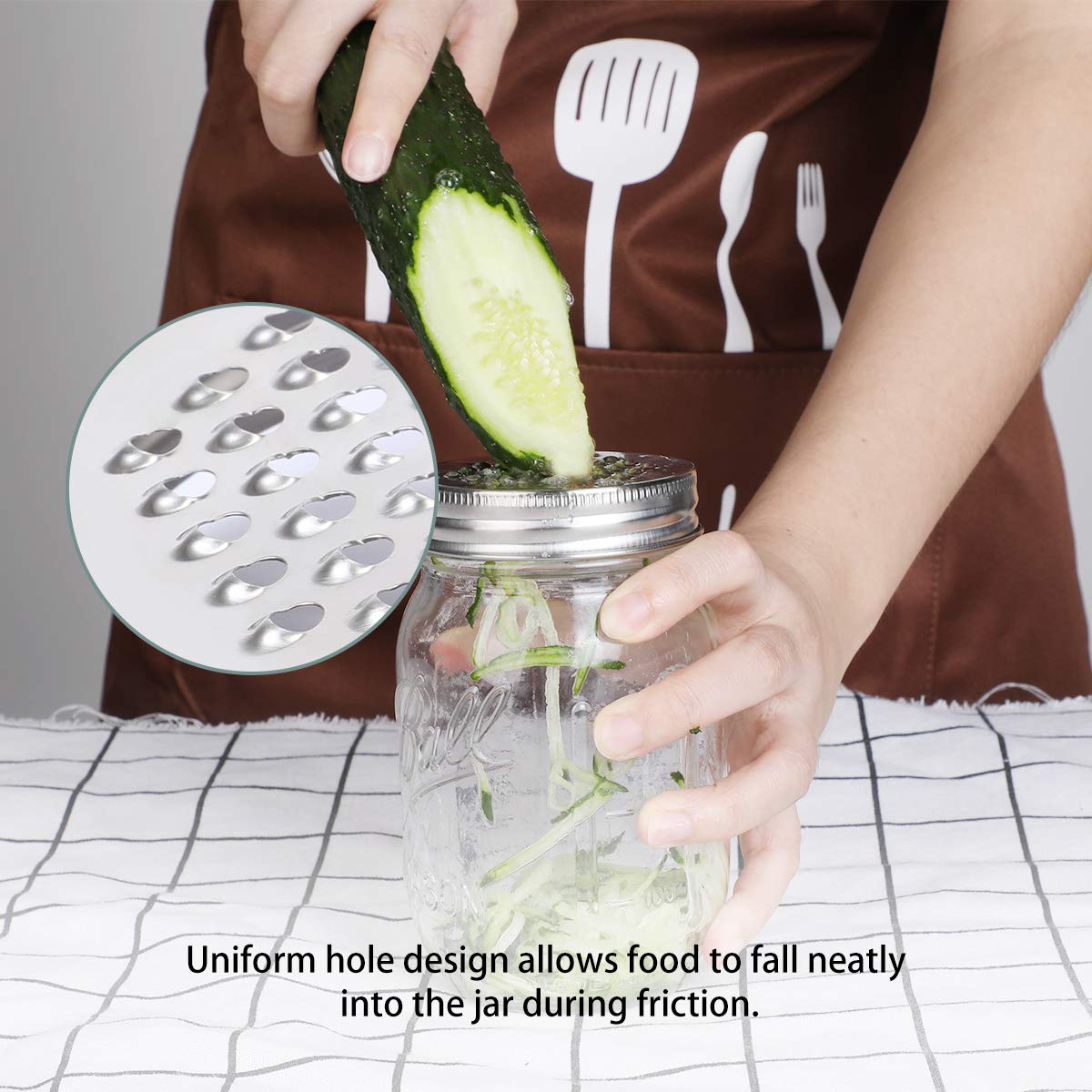 MASON JAR LID

Item No.

701407

861707

701424

701406

701418

WL7825

Diameter/ mm

73

90

73

73

73

78

Weight/ g

14

15

14

14

14

25

Item No.

861708

861707

707618

707519

707320

707401

Diameter/ mm

90

90

76

75

73

74

Weight/ g

15

15

18

19

20

14

Item No.

707310

701427

701427-1

861710

701436

861710

Diameter/ mm

73

73

73

90

73

90

Weight/ g

10

14

14

15

12.5

20
---
Previous:
70mm 86mm Colored Plastic Mason Jar Lids
---
Write your message here and send it to us